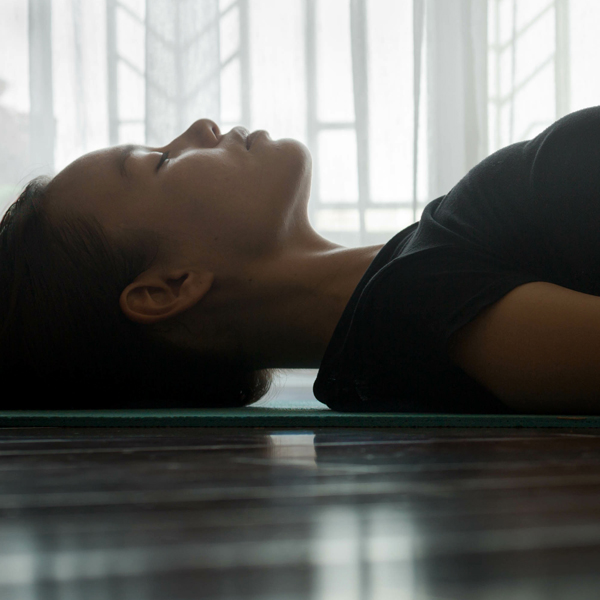 Online Yoga Nidra Classes
Yoga Nidra classes guide you to yogic sleep. As opposed to meditation, it is quite easy to do and beneficial effects are felt even after the first practice. Your mind is guided into a waking dream state. As you reach deeper states of consciousness you may sow seeds of intention into the rich soil of the deep conscious using a resolution, known as a sankalpa, which is often silently stated at the beginning and end of the session.
Although often compared to meditation, it is quite different. For instance, yoga nidra seeks conscious awareness whereas meditation does not. Also, meditation requires practice to concentrate on a single object, yet with yoga nidra the mind is put to sleep without the use of concentration. Yoga nidra only asks that you listen and stay awake.
It is a practice that helps clear and relax the mind yet it is just not a relaxation exercise. Relaxation is only the beginning. Through numerous techniques such as rotation of awareness, breathing techniques, invocation of body sensations and emotions and sometimes guided visualizations to bring consciousness to a deeper realm.
To prepare for your yoga nidra, first find a quiet place to practice. Wear comfortable clothing. Lay on your mat (avoid laying on your bed as you will likely fall right to sleep) reclined on your back with limbs slightly separated from each other and your body. A blanket, either under you or over you, may make the practice more comfortable since yoga nidra can last between 20 to 45 minutes. If needed, a small pillow (avoid bed pillows) can be used under your head. If you do fall to sleep, you will still get a great nap. Find your bliss with our online yoga nidra classes.
Join us at any of our many online yoga nidra classes provided on Yoga Holmes TV, or join us for our live classes at one of the Las Vegas, NV TruFusion Studios or at our next Yoga Retreat.