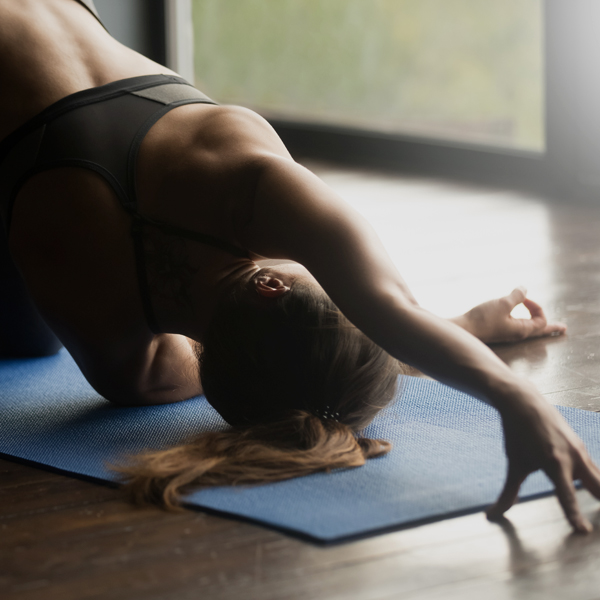 Online Yin Classes
Yin yoga classes quiet the mind and improve your flexibility and range of motion regardless of whether you are brand new to yoga or are an advanced yoga practitioner.
Each position helps to release stiffness in the parts of your body that are tight due to stress, repetitive physical habits, working at desks or hunched over your computer. For instance, if your shoulders are rolled forward toward your chest from looking at your phone or if the front and back of your thighs make it difficult to stand tall or fold forward, online yin classes will help to undo the stress that overwork and lack of movement creates. Your improved flexibility will get you back doing the things you love to do.
This practice is not just for those who have overall flexibility issues as no matter what level you are at your favorite sport, yoga practice or other activity, there is greater flexibility through yin waiting for you.
Our yin classes primarily cover the full body, including hips, hamstrings, thighs, shoulders and back. There are also yin classes that are specific to one or a few body areas. Each practice is unique. Most poses are long-held stretches (3 to 5 minutes) which enables your muscles to relax into the stretch and your mind to quiet. Yin will help your body change from plastic to elastic!
Join us at any of our many online yin yoga classes provided on Yoga Holmes TV or join us for our live classes at one of the Las Vegas, NV TruFusion Studios or at our next Yoga Retreat.