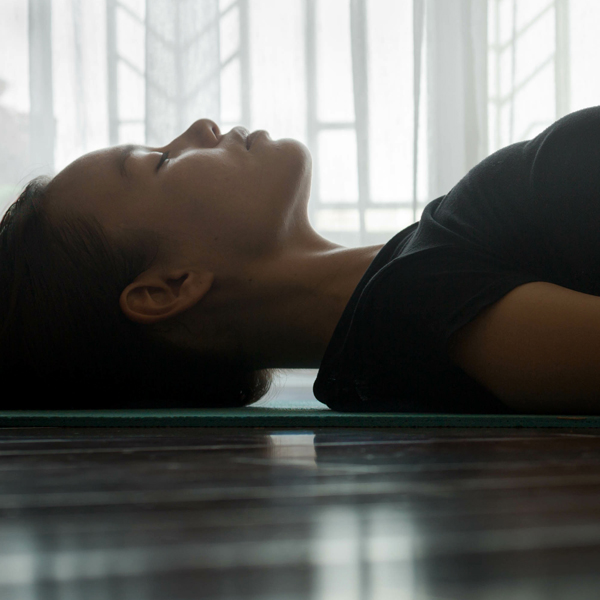 Are you ready for intermediate yoga?
If you've been religiously attending our online yoga classes for beginners and are now wondering if you're ready to take your practice up a notch, it might be time to start considering an intermediate class. 
While it's natural to feel some apprehension, don't let that hold you back! With appropriate preparation and persistent effort, beginners are bound to reach new levels in their yogic journey.
Five signs you're ready for intermediate yoga
Here's the big reveal: intermediate yoga doesn't necessarily refer to the practice — it relates to you! It's about knowing how and when to adjust your poses, use props or take a rest. Be mindful of the following to gauge when you're ready to master a new level.
1. You're getting stronger
You can now move through your vinyasas with ease and grace. You've started smoothly moving through the poses you learned from our online yoga studio without losing your breath, allowing each movement to flow. Next time, why not try our Power Vinyasa or Baptiste Yoga online class to test your body's strength and endurance?
2. You recognize the names of poses
Remember when you started taking our online yoga classes for beginners, and you had to keep looking at your screen to understand what the yoga instructors were talking about? You know you're ready for intermediate yoga if you hardly do that anymore. You even understand the Sanskrit names of each pose, and you go through them effortlessly.
3. You're more curious about the practice
If you find yourself doing more research about intermediate yoga (such as reading this article!) or you've started taking mental notes about alignment and anatomical terms, you're ready for a new challenge. You've started to take your yoga practice off the mat and into other aspects of your life.
Your online yoga membership with Yoga Holmes gives you unlimited access to our Yoga Nidra online class, so why not open yourself up to new experiences? We can help you unwind and recharge through mindful meditation and yoga poses.
4. You've become more attuned to your body
You're not just blindly following along to yoga classes for beginners anymore — you're tuned into your body and its needs. Instead of focusing on predetermined intensity and pace, you come to the practice with an open mind and discover the right level for yourself at that moment. Give our Yin online yoga class a try next time and see how well your body adjusts to the practice.
5. You retain a beginner's mindset
Whatever level of yoga class you take — whether it's a yoga class for beginners, intermediate yoga or advanced — the result will always be something beneficial. You can gain a new outlook on life, learn how to better align your posture or discover brand-new poses and transitions. You can even get creative with meditation techniques — all these elements help contribute to an ongoing journey of learning.
Yoga Holmes — an online yoga studio you can take with you anytime, anywhere
Yoga Holmes is the perfect place for those looking to create their best possible self! With over 20 years of experience, Greg and Susan will show you how it can be done by teaching breath awareness and alignment-focused movement — all with a lighthearted attitude that will make each session fun, engaging and enjoyable.
You're sure to find yourself in your happiest moments when you join our inclusive community of yogi-obsessed individuals. Purchase an online yoga membership and start enjoying online yoga classes led by professional yoga instructors today.
Join us at any of our many online yoga nidra classes provided on Yoga Holmes TV, or join us for our live classes at one of the Las Vegas, NV TruFusion Studios or at our next Yoga Retreat.