Start your journey with Baptiste yoga online today
If you're ready to start your journey into power, our virtual yoga classes are the perfect entry point.
With our structured program, you'll be guided through the five pillars that underpin Baptiste methodology, gaining insights into your practice and advancing your technique. Whether you're a beginner or an experienced Baptiste yogi, you'll love our Baptiste yoga online.
FAQs
What's special about Baptiste yoga?
Baptiste yoga is unique because it is both challenging — with its focus on heat and power — and suitable for any level of yoga practitioner. From beginners to advanced yogis, you'll find Yoga Holmes offers Baptiste power yoga online classes to guide and nurture you on your journey.
How hot is Baptiste power yoga?
Heat is used in our Baptiste power yoga online class to loosen up muscles, making them more malleable, and encouraging practitioners to focus on their Drishti (gaze) and Ujjayi (breath) to focus through the heat and challenging aspects of a virtual yoga class. The ideal temperature for a Baptiste power yoga online class is between 90 and 95 degrees.
Is Baptiste power yoga difficult?
While Baptiste power yoga is designed to be challenging but also easily adaptable to yogis of all levels. For those who love a challenge, Baptiste power yoga offers a satisfying and varied practice.
What are the themes of Baptiste yoga?
Baptiste yoga is focused on power, hardening heat, and focusing energy. The three main themes of Baptiste methodology are the physical aspect (asana), the aspect of meditation or contemplation (dhyana), and the aspect of positive duties and observances (niyama).
Which poses are included in Baptiste yoga?
There are 53 foundational poses that make up the Baptiste yoga practice. These are further divided into 11 sections. Each section prepares the body and mind for the next pose, creating a strong sense of flow throughout virtual yoga classes.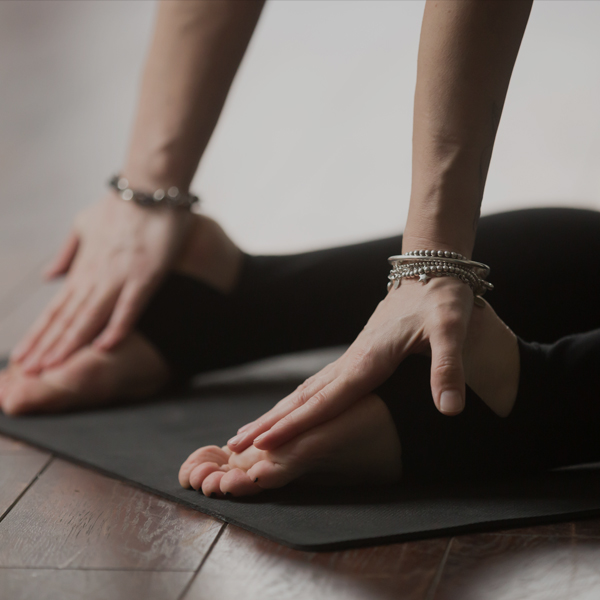 Online Baptiste Classes
Baptiste yoga classes are rigorous power practices most noted by the three guiding practices and techniques of the physical aspect of asana, the meditational aspect of dhyana and the inquiring aspect of niyama. Baron Baptiste's Journey into Power is the basis of this strong flow of 53 foundational postures divided into 11 sections with each preparing the body and mind for the next pose.
The flow is supported by the five pillars of Baptiste yoga:
Drishti (gaze)
Ujjayi (breath)
Bandhas (energetic locks)
Tapas (heat)
Vinyasa (flow)
and guides the body, mind and spirit through this challenging vinyasa series. Unlike set sequence practices, the Journey into Power flow encourages a variety of asana.
Through the introspective nature of this power vinyasa practice, Greg and Susan invite a unique idea or thought that threads through each practice and encourages us to aspire to a deep physical and mindful blossoming of what is possible not only in your practice but more so throughout your life.
This is an all-levels practice meaning that whether you have recently started yoga and have a basic understanding of the of vinyasa or are an advanced practitioner, the practice is right for you!
Join us at any of our many online Baptiste yoga classes provided on Yoga Holmes TV or join us for our live classes at one of the Las Vegas, NV TruFusion Studios or at our next Yoga Retreat.